PhotoLounge Film Photography Blog
---
PhotoLounge Photo Contest

PhotoLounge hosts a popular photo contest on our Instagram page. Each Monday we announce a theme and accept submissions through Thursday at midnight. On Friday, a winner is announced and a prize is awarded. Here you can view past and present themes and winners.
Theme: Shadows
Prize: $25 Print Voucher
Winner: @nick.journal

This image, embodied the theme very well! The shadows are used thoughtfully and reveal a story about the image that could not be told without them. We also liked how the shadows nicely meet with the physical elements in the photograph.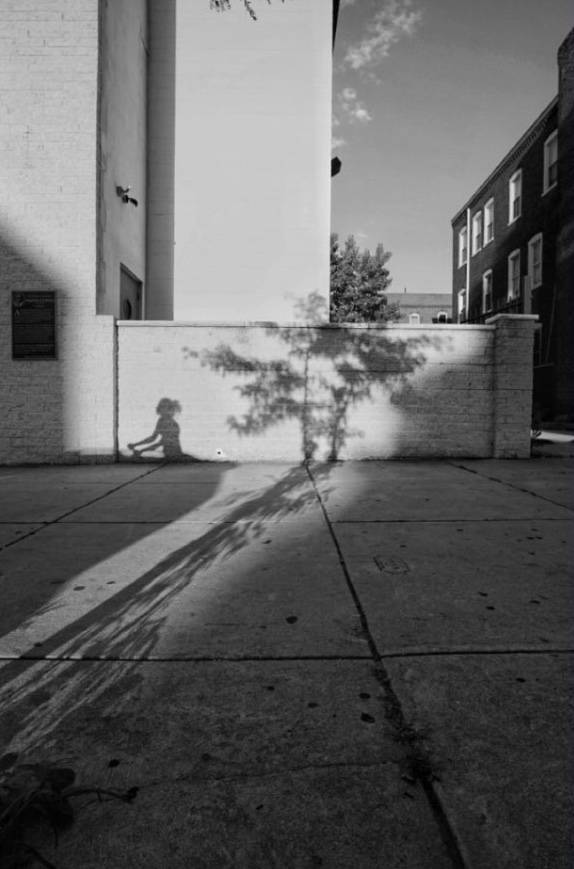 "The image was taken on a late summer afternoon on South Broad St. I would often set out around golden hour with my camera and see what the city offered. The long shadows caught my attention and I noticed the tree further back happened to seemingly complete the shadowed treetop. I liked the leading lines the sidewalk provided. While working on composing the shot, a woman pushing a stroller happened to pass through frame. I snapped the shot and was pleasantly surprised that it came out as balanced as it did." - @nick.journal
Theme: Light Trails
Prize: 50% discount to film club
Winner: @danbarendsphotography

This image highlights the incredible things one can do with light in photography. The spiral of light draws your eye away from the cluttered interior making the image seem almost hypnotic. We also liked the subtle blur of a human in the background. This hints to how the image was made, but also brings a sense of eeriness into a space that seems otherwise ordinary.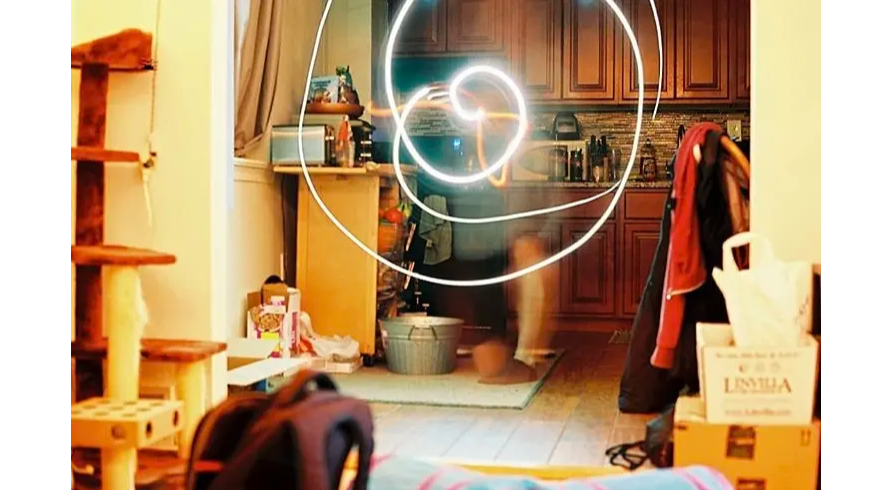 "That photo was actually the last exposure on my first roll of Kodak Ektar 100 and I wanted to try out a long exposure. I turned on my flashlight and took a guess with a bulb exposure and it came out really cool!" - @danbarendsphotography
Theme: Reflection
Prize: 90 free trial to the Philadelphia Film Photography Club
Winner: @sammysleeps

Using reflection, this image combines many elements in a creative and thoughtful way. The human figure and the tree almost look as if they are painted on the side of the building. Overall, this image makes you question what is just a reflection and what is real?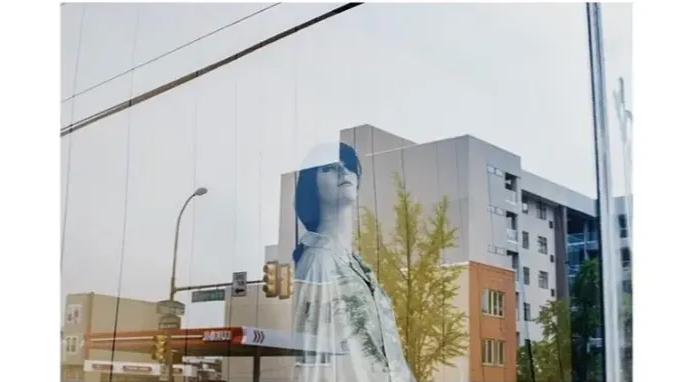 "I really enjoy window displays but end up not sharing a lot of the photos I take of them because I feel like the reflections in the windows takes away or blocks the intended subject of it. But the reflection of the building in this photo was a perfect accident. Sometimes I look at it and forget it's a mannequin and not a mural. It actually reminds me a lot of the "Laissez-la toujours chanter" mural in Montreal, which I saw on a trip...with my best friend. It was that trip that we decided to move back to the city and live together. And the day that I took this photo... We had looked at about 5 places stretching from South Philly to Fishtown. We ended up finding our home for the next 2 years that day!" - @sammysleeps
Theme: Streets
Prize: Print voucher for five 8x10 prints
Winner: @alex.aronson.jpeg

This image embodies several components of being on a street that it feels almost as if you are there. The way in which the food cart acts as a frame for the physical street is creative. We also liked the use of the orangey red color because it connects three main elements of a street, food carts, people and tail lights.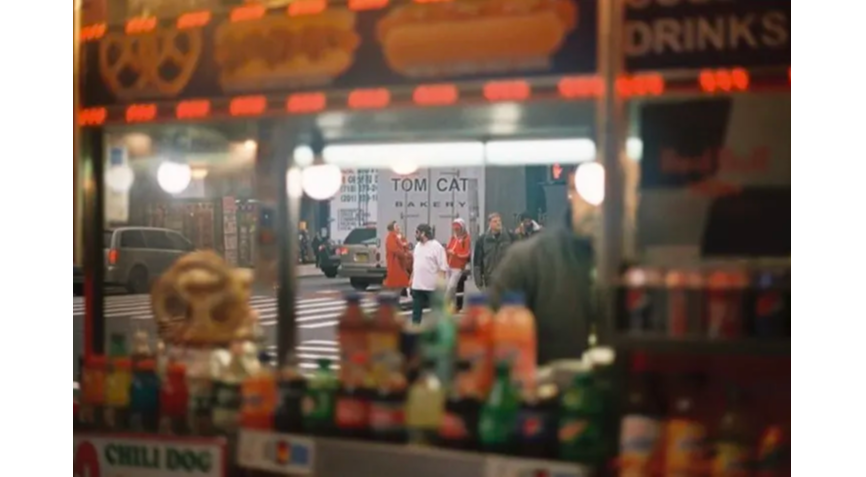 "...this day was the first time I had been back in NYC in nearly a year. I felt like I was seeing the city with a new eye [...] I was originally trying to frame up the cart vendor in the shot until I saw the street behind him. I lined up my focus, waited for the light to change, and it all came together. [...] The "Tom Cat" on the truck also adds a little bit of humor to it which I strive for in all my photos." - @alex.aronson.jpeg
Theme: Nature
Prize: $35 print voucher
Winner: @teddyogborn.photo

This image captures just how beautiful nature can be! It is captivating to look at the gradient shades of blue and how the patterns of ice mimic the blades of tan grass. The framing of this photograph creates an abstract composition and can lead you to imagine that you are on a plane looking down at a island off a coastline.

"...I was home in Colorado for the holidays and I met up with a photographer friend to talk and catch up. As we walked and chatted, the presence of our cameras had us subconsciously looking for pictures all around us in the winter stillness. Walking the length of a creek, we came across these concentric arcs of ice, which must have frozen over the course of three or four nights, creating the "geological" layers you see in the photo. These distinct, neat hues as well as the intricate splintering in the ice compelled me to take a picture, so that I could keep and share this index of a beautiful...phenomenon."
Theme: Role Models
Prize: 3 rolls of film processed and high resolution scans for free
Winner: @db_mars
This is a beautiful photograph. The gentle smile the subject has and the way they are looking directly into the camera is inviting. How the light falls around the person's head causes their face to be in shadow which creates a sense of closeness between the viewer and the subject. This is a powerful quality we all really liked.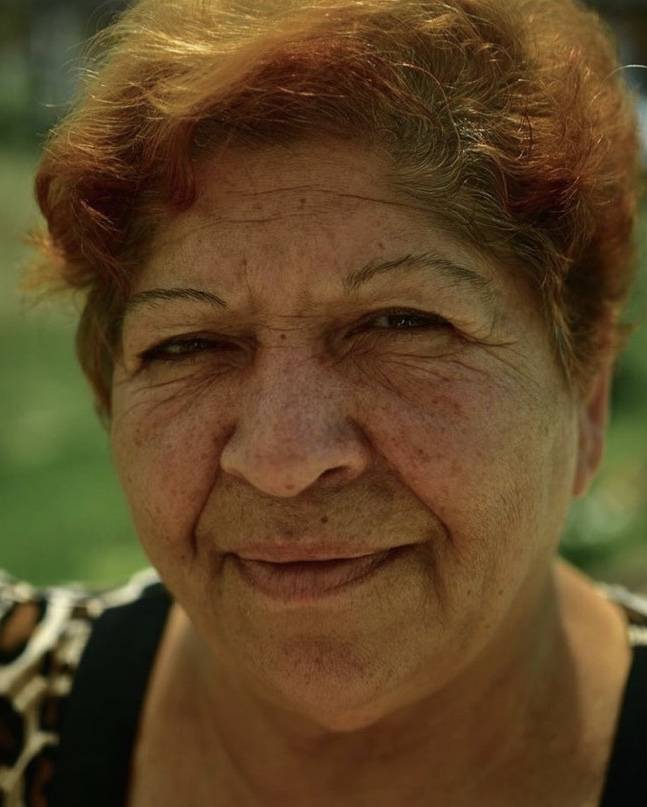 "My mom tries to take us to Macedonia every summer to go see my grandma. ...My grandma always wants to cook us the best food, and make her house the most comfortable [for] us. She cares so much about making us enjoy our time there. So the day we have to leave is the hardest for her. The story behind this picture is the last day. Where she wants to enjoy us being there the most but fighting the emotions of knowing we won't see each other again for a while." - @db_mars
Theme: Colorful
Prize: Discount voucher to make your own 8x8 soft cover photo book
Winner: @thhhbbbt
The colors within this image are really beautiful! The way in which the geometric shapes and the colors connect with one another reminds us of a coloring book. The colors and lines also create an abstract quality to the image, however, the inclusion of the "open" sign and the window shade tells us that this is a physical place. Bringing these two elements together makes this image really engaging.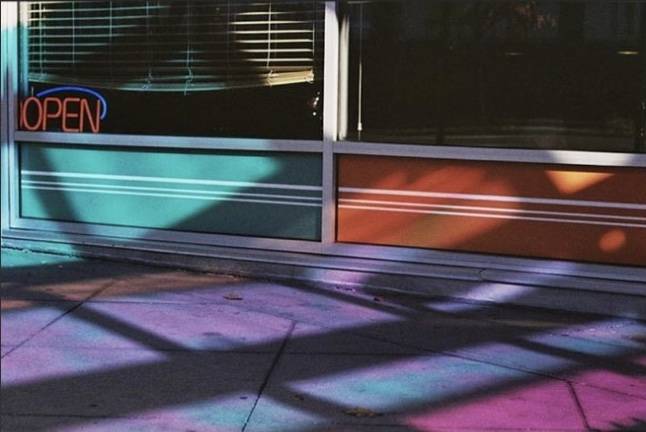 "I got run over by a truck about two years ago. I'm a lucky girl to be back on my feet. But like most near-death experiences go, I got a new lease on life. Things that seemed big and stressful before were suddenly nothing to sweat. And the little things became everything. When I shoot film, it helps me to slow down and look hard for those tiny pockets of joy: a blast of color here, a surprise piece of street art there... the things that delight my eyeballs and lift my soul, I try to snap a picture of." - @thhhbbbt
Theme: Urban Decay
Prize: 3 rolls of film processed and high resolution scans for free!
Winner: @foto.fi
Theme: Quarantine
Prize: Five 8x10 prints
Winner: @butterboy_xp
This photo is a great example of being in quarantine. It captures the often mindless task of grabbing food from the kitchen which, during quarantine, could have been considered the excitement for the day. Having the people in this image appear to be the same is also intriguing and made us wonder how the image was photographed.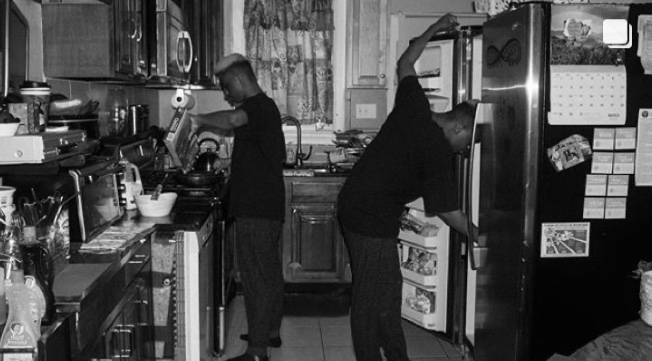 "I was sitting around the house and I realized that I don't have siblings and that I couldn't see any friends. I have always lived a solitude life, but in that moment during quarantine it really hit me how alone I really am and how the only person I really have to keep me comfort or to keep me company is me. So I wake up every morning with myself. Myself is who I experience the most so everything I do I am doing it not just by myself, but with myself as almost as if it is another person." - @butterboy_xp
Theme: Autumn
Prize: 3 rolls of film processed and high resolution scans for free!
Winner: @littlebabyscorpio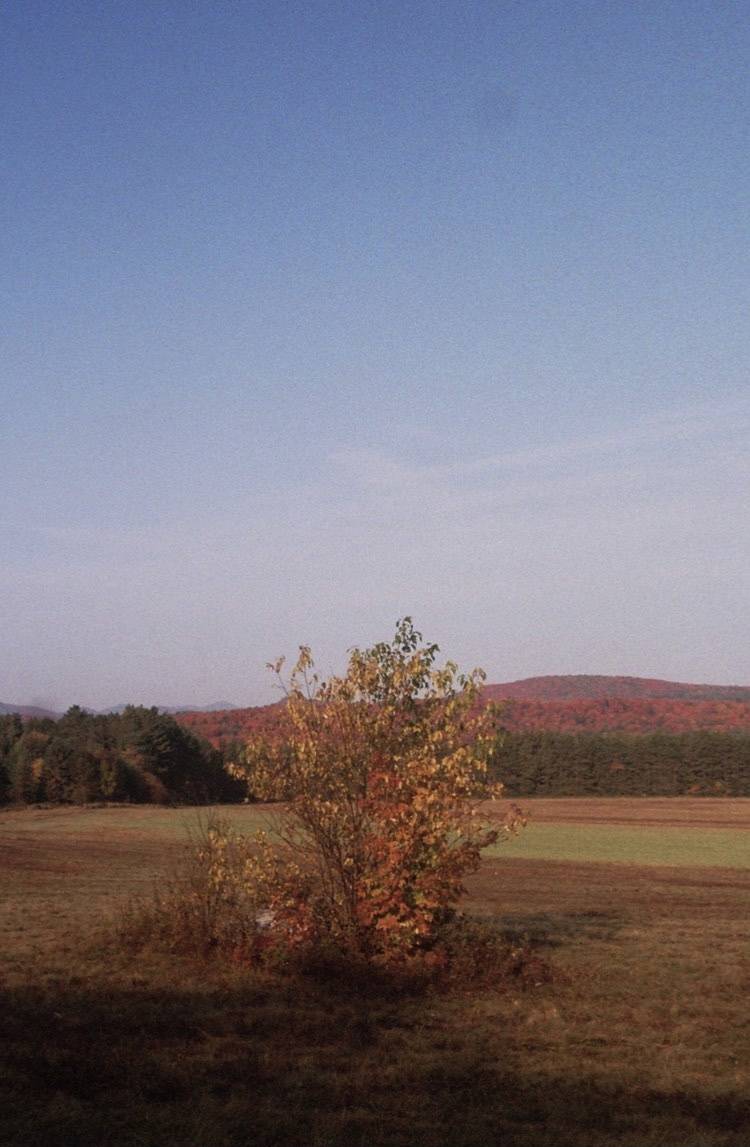 "This photo was taken on the last day of my five day hike through the Adirondacks. Throughout the trip I had taken a few photos here and there, but to be honest I'm not that great at landscape photography/it doesn't interest me too much. I think I'd just rather shoot people more. On our last day, we hiked out and saw this incredible field where could see the foliage that we had been previously immersed in. The field had a no trespassing sign but there was no one around so we stopped to take photos. I noticed the bush immediately; in my line of vision it was already centered, perfectly framed. The horizon line drew my eye down. I knew I had to take a picture, cementing the memory of a very special trip to my favorite place in which you could actually see the beauty of the Adirondacks." - @littlebabyscorpio
Theme: Skies
Prize: 90 day gift membership to the Philadelphia Film Photography Club
Post at most 3 photos to your story on Instagram to enter the contest. Make sure to tag us @myphotolounge when you post. Follow us on Instagram to see more about the contest.
If you do not have an Instagram, email your entries to lauren@myphotolounge.com